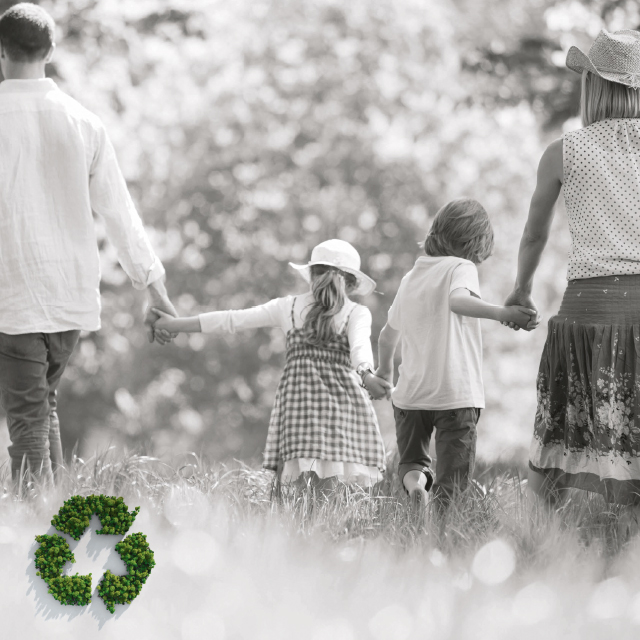 WE BUILD TO BE SUSTAINABLE AND TO LAST

All mobile homes designed and produced by
CR ABITARE are built with the utmost
respect for the environment.
Each step of the production process is optimized to build mobile homes more "environmentally friendly" and able to meet the expectations of comfort and performance.
The choice of easily recyclable materials is the primary mission, a choice of "environmentally consciousness".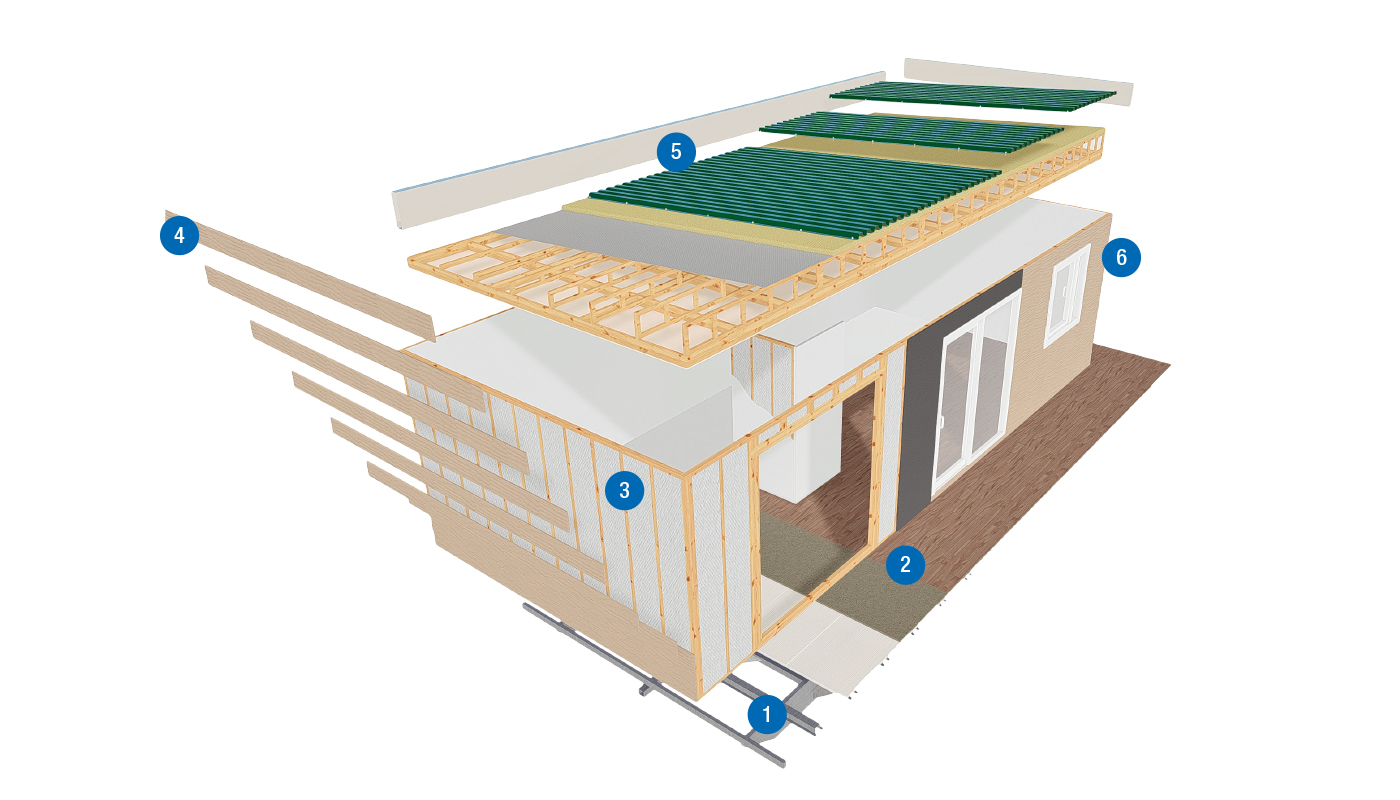 1 - Chassis made of galvanized steel, completely bolted, made up of bended folded profiles from galvanized coils, secondary structure in wood.The chassis is complete of 1-2 axles, pneumatic wheels and tow hitch on both sides. Soundness and stability of the structure guaranteed.
2 - Floor (thk mm 22) made of certificated water-repellent conglomerate panels, covered by a single loose lay PVC sheet with "comfortable" felt (lower part), high-level resistance to trampling. Particular thermal insulation on request.
3 - External wall: main structure realized with fir wood, laminated plywood with a washable finish, insulating material in expanded polystyrene with graphite (thickness 38 mm), perforated PVC sheet as steam protection, internal ventilation with wood of 15 mm which provides thermal comfort and protects from condensation and mold. Special thermal and acoustic insulation on request.
4 - External cladding: rigid PVC, wood effect. Possibility of selecting other materials (heat-treated or painted wood, plaster, concrete, steel panels, etc).
5 - Roof (single or double slopes): main structure in fir wood, insulation by rock wool layer (thk 50 mm), topped by vapor barrier in polypropylene anti-condensate steam, cover with pre-painted corrugated sheet/metal panels. Scope of roof is 150 kg/m2 (double scope than required by the standard UNI EN 1647, class B).Thermal insulation and special reinforcements for snow on request.
6 - Windows and doors: PVC windows, white color, double glazing (4/15/4), tilt and turn/sliding opening. PVC/aluminum entrance door various sizes, white color, double glazing + shatterproof glass (3 + 3/9/3 + 3), sliding/classic opening.
Electric, gas and hydric distribution with high-energy savings index and security, thanks to the use of LED lighting and electric appliances with energy class A+. The plants are in compliance with current UNI/CEI standards, with certification as required by Italian Presidential Degree 37/08. Possibility of installation of special plants that enable control access, security management, monitoring consumption and remotely functionality of the home, using the latest innovations that the actual panorama of the Home Automation offers us.